It's hard to believe it's spring with a day full of downpours and snow(?!). But honestly, sometimes I love a dreary day. Me and my introverted ways love an excuse to hibernate in my apartment and work/clean/relax without the pressure of sunny day expectations. I know that probably sounds crazy, but with warmer weather comes canoeing, camping, and a whole slew of things I would break my own arm to get out of. What's the opposite of an outdoorsy type? An indoorsy type? If that's not a real thing it totally should be. Yep, the great temperature-controlled indoors is where it's at, my friends. No dirt, sweat, or frizz. No sun-induced pre-mature aging.
I mean, spring who? I say today we celebrate the dark and dreary with some all-black ensembles. It's a look I've been obsessing over lately. I think it looks chic, powerful, and overall just really cool. Here are some of my favorites...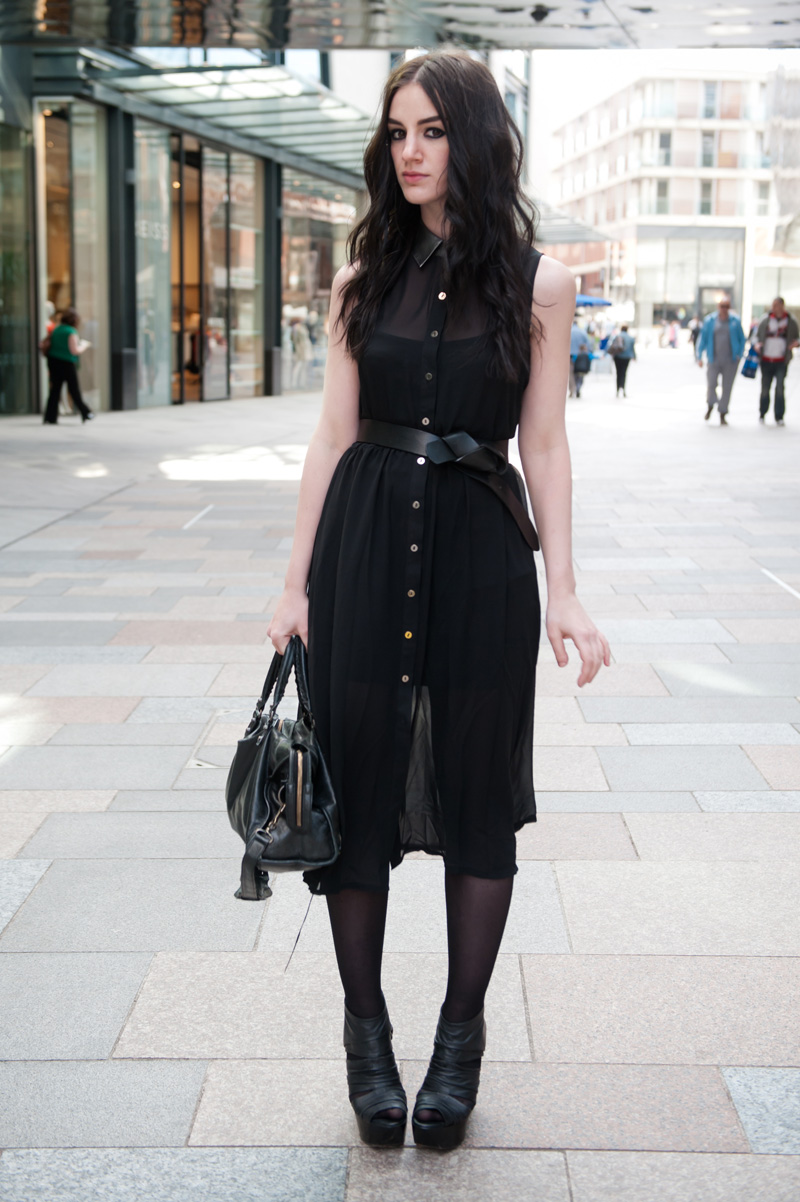 Style Snooper Dan, Stockholm Street Style, La Modella Mafia, It's Anna
And if you just can't buy into the all-black-for-spring thing, this look is equally as cool with pops of bright white, like this outfit from Man Repeller...
What do you think of the all black look?